reviews 2019
Tacocat Lost Time
Seattle pop punk quartet Tacocat's fourth album, This Mess Is A Place, is their first release for stalwart record label Sub Pop. Jim first got into the band when a listener suggested their 2016 album Lost Time as one of the best of that year. He was instantly hooked on the catchy melodies and feminist themes. He finds more to love on This Mess Is A Place, flitting between slices of slacker life and weightier themes like the death of democracy and climate change. He enjoys the increased emphasis on the backing vocals and harmonies. He cites"What a time to be barely alive?"in "Crystal Ball" as the line of the year. Greg enjoys it as well, especially the"deceptively smart"lyrics, which he reads as mocking the jaded attitude of some of their peers. However, he feels it's a little too clean for his taste. He preferred the garage rock vibe and biting guitars of the two previous albums, Lost Time and NVM.
Go to episode 703
Jamila Woods Legacy! Legacy!
On Legacy! Legacy!, the second full length project from Jamila Woods, the singer and poet draws from a rich history of artists whose work"provide(s) the idea of creation as a form or resistance,"according to Greg. Each track is inspired by and named for a legendary creator of color, from "MUDDY" (as in blues behemoth Muddy Waters) to "ZORA" (as in writer and ethnographer Zora Neale Hurston). The music draws from a wide sonic palate, as well, incorporating trip-hop, jazz, r&b, and soul. For the album, Jamila worked with young Chicago producers such as Nico Segal and Peter Cottontale. Greg calls it a"powerful"work. Jim ultimately fell in love with the record and notes that"this is rare album that would benefit from a lyric sheet"to fully absorb the references to a "panoply of African-American artistic contributions."
Go to episode 702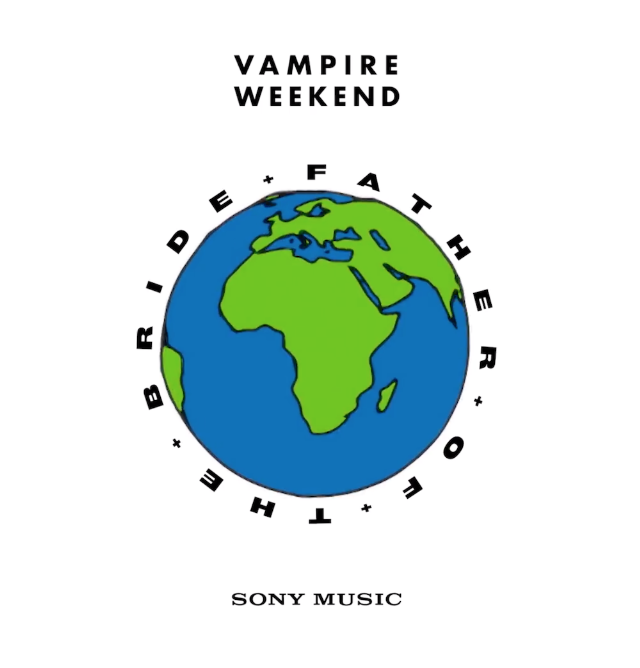 Vampire Weekend Father of the Bride
Vampire Weekend is back with its fourth album, Father of the Bride, after a six year hiatus. The group of then-Columbia University students put out their debut, eponymous album in 2008 to a lot of critical and commercial attention. That debut leaned on South African rhythms drawing comparisons to Paul Simon's Graceland. This new album doesn't stray too far from that original sound. Jim has never been a fan, even though he admits that listening to the band's rhythm section at music festivals is fun. He says he doesn't care for the band's pretentious lyrics and vocal inflections, feeling like they lean too much into cultural appropriation. Greg argues the album is catchy and pleasant and features lots of guests, including HAIM and Jenny Lewis. Ultimately, Greg isn't bothered by the record, but it doesn't inspire him either.
Go to episode 701
Lizzo Cuz I Love You
Lizzo has arrived, releasing her first full length album for Atlantic Records, Cuz I Love You. The R&B singer and rapper puts her talents on full display and uses the perks of being on a major label to create a genre-blending record. It's no secret that Jim loves Lizzo, and he's pleased with this album. He enjoys Lizzo's body-positive message, impactful lyrics and colorful personality. He believes she used the major label system to churn out a great pop record that is authentically her. Greg is also a fan, but worries about producers trying to pigeonhole her into a generic pop star role. He loves when the quirky details unique to Lizzo shine through, like her expert flute-playing and vocal inflections. Jim won't stand for any criticism of Lizzo, so they agree to disagree.
Go to episode 700
Intellexual Intellexual
This week, Jim and Greg review Intellexual, a project from Nate Fox and Nico Segal. The duo, who are also a part of The Social Experiment, came up in the collaborative Chicago-based scene that nurtured Chance The Rapper, and have worked with hip hop artists like Kanye West and Frank Ocean. This project, however, finds Nate and Nico attempting a singer-songwriter vibe a'la Carly Simon and James Taylor. Greg thinks that Intellexual is a project that defies genre categorization: in just one track ("Popstar") they employ footwork electronic sounds, classical strings, and jazz trumpet. It's a debut that Jim calls a multi-hyphenate "complete joyride."
Go to episode 699
Marvin Gaye You're The Man
Nearly 50 years after it was initially planned to be released, Marvin Gaye's album You're The Man is finally available. To understand why it was so delayed, Jim and Greg turn to producer Ayana Contreras, an expert on soul music. In their review, Jim and Greg agree the album is a gift and a perfect bridge between What's Going On and Let's Get It On. Tracks like "The World Is Rated X" are still relevant in 2019.
Go to episode 698
Priests The Seduction of Kansas
The D.C. punk band Priests has returned with its second album, The Seduction of Kansas. Both Jim and Greg are big fans and love the group's socially-conscious lyrics and rich instrumentals, which include the marimba and mellotron as well as traditional guitar, bass and drums. Jim appreciates that the band is exploring modern political issues while trying to diffuse the divisiveness the U.S. has been experiencing. He also loves the way Priests makes music in general: its sophistication"never detracts from the sheer 'bang your head on the wall' joy of this noisy chaos."Greg agrees that the band members express themselves in a very eloquent and thoughtful way. He also digs the overall message of the record about the lies we tell ourselves and how those lies after repetition and reinforcement can somehow become the truth.
Go to episode 697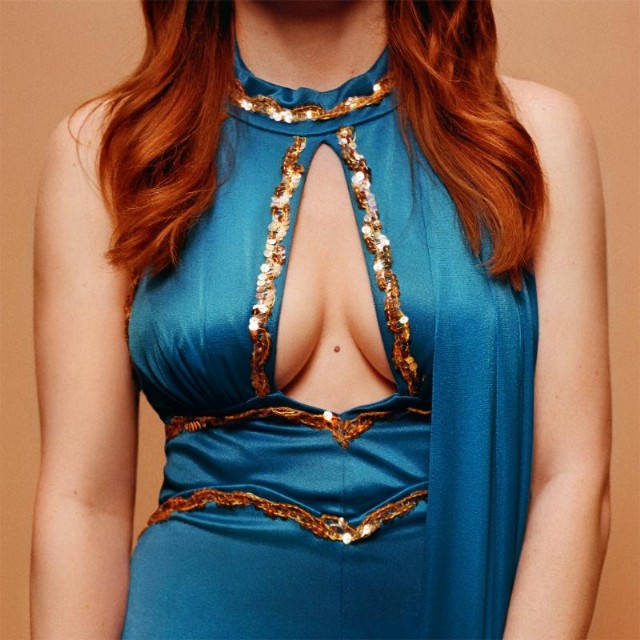 Jenny Lewis On The Line
Former Rilo Kiley frontwoman Jenny Lewis's fourth solo album, On The Line, is the most star-studded record of her career, featuring Ringo Starr, Jim Keltner, Benmont Tench and production from Beck and a pre-MeToo-reckoning Ryan Adams. (Lewis has publicly supported the women accusing Adams since the news broke.) Both Jim and Greg point out the LA vibe on the record- encompassing both Laurel Canyon songwriting and hedonistic excess. Greg says Lewis is underrated as an influence on other musicians like Kasey Musgraves, who won the Album of the Year GRAMMY award this year. Jim loves the novelistic detail found throughout the album, citing the line"disagreed about everything from Elliott Smith to grenadine"as an example of this genius. Greg praises her honest appraisal of her own imperfect childhood,"looking back to move forward"and the juxtaposition of light melodies with dark subject matter, what he calls a "classic California trope."
Go to episode 696
Chaka Khan Hello Happiness
After a 12 year absence from the recording scene, Chaka Khan is back with Hello Happiness. Hello Happiness matches the veteran r&b artist (that Jim calls "one the greatest voices of the last half century") with edgy producers Switch and Sarah Ruba, best known for their work with Major Lazer and M.I.A. Jim calls the album an"overproduced experiment"and adds that songs like "Isn't That Enough" sound like the producers are"sampling"Chaka rather than just letting her sing. Greg agrees, noting that the overproduction results in her playing a side role on her own album. He concedes that the seed of the album started out as a good idea: hip, young producers working with a legend. And "Like Sugar," the album's lead single, wound up on his 2018 year end mixtape. That song features Chaka on timbales; and according to Greg, that's a sign she was more involved with that song than with others on the album. Both Jim and Greg hope to hear more from Chaka, with her talent more prominently in the forefront, soon.
Go to episode 693
Solange When I Get Home
Solange recently released her surprise fourth album When I Get Home. This record marks a departure from the style of her 2016 album A Seat at the Table, as When I Get Home is more of a mood piece. Greg thinks that the music is worth several listens to get into the layers of those chant-like lyrics and Solange's dream-like singing tone. Jim agrees and feels like this record is heavily influenced by Stevie Wonder. While he misses the frankness and direction that was front and center on her last record, he digs the cosmic jazz that dominates When I Get Home.
Go to episode 693
Bob Mould Patch The Sky
On his 13th solo album, Sunshine Rock, Hüsker Dü frontman and serious rocker Bob Mould threw longtime fans for a bit of a loop with four song titles referencing the sun and cover art resembling a lollipop. Greg calls it Mould's attempt at bubblegum pop, while Jim compares it to The Kinks' "Waterloo Sunset." He says since Mould formed a power trio with Superchunk drummer Jon Wurster and bassist Jason Narducy (formerly of Verbow) in 2012, he's been at a career high. The most recent albums recorded by that trio (Beauty & Ruin and Patch The Sky) have focused on the deaths of Mould's parents and now Jim says he's emerged in a happier place. It reminds him of Hüsker Dü covering Donovan's "Sunshine Superman." Greg points out the melodies are at the forefront and there's a lyrical theme of reconciliation. "The Final Years" is a wistful look back at time with his parents, while "I Fought" is like a message to his late songwriting partner Grant Hart, moving past bitterness to appreciation. Greg and Jim both appreciate Mould's honesty about who he is now.
Go to episode 690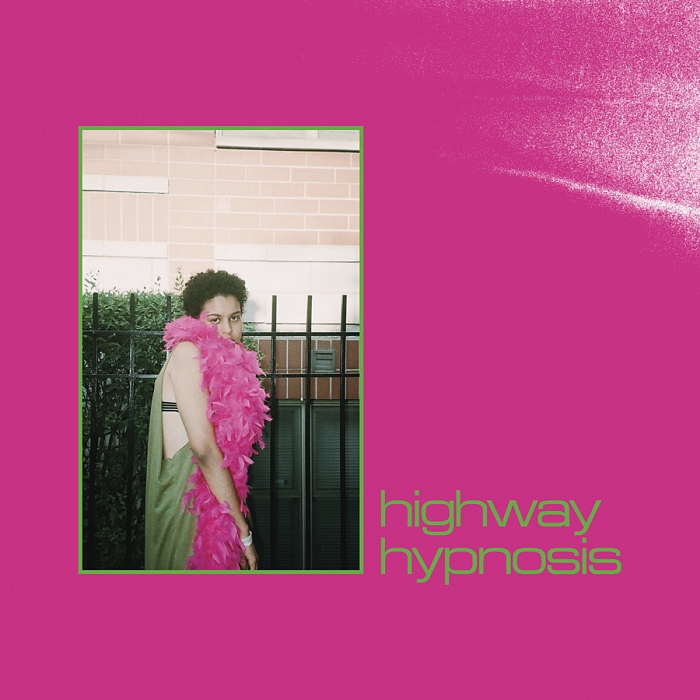 Sneaks Highway Hypnosis
Sneaks's third album, Highway Hypnosis, is twice as long as her debut release and it still comes in under half an hour. Sneaks, aka Washington, D.C. artist Eva Moolchan, works with producers Carlos Hernandez and Tony Seltzer on this project and Greg says she's broadened her musical horizons. The avant garde minimalism is still there with a punk ethos, but with a wider variety of rhythmic feels- from reggae to Chicago footwork on "Hong Kong to Amsterdam." Greg wishes she would stretch out on more traditional-styled songs, but appreciates the variety on the album. He's most interested in how she takes avant garde music and works it into a pop setting, so he's looking forward to what she does next. Jim, an avowed Sneaks superfan, was let down by the album. As bizarre as it sounds, he says the album is bloated and fears Moolchan is stuck in a rut. But he hasn't given up and looks forward to her future output!
Go to episode 690
Emily King Scenery
Singer-songwriter Emily King's third album in ten years, Scenery, is a departure from her earlier work. The New York City native went upstate to record this album and both Jim and Greg say she's found her voice as an artist. Greg calls King a"lithe vocalist"who deftly employs subtlety, rewarding close listening. She's hard to categorize as she moves between genres like soul, funk, gospel and a little bit of rock, but Greg calls that a strength. Jim has had a stressful week and appreciates the peace he's found in her music, calling it"wonderful, meditative, beautiful, seductive and peaceful."He says the key is "Go Back," a song he says is about commencement, moving from one part of her life to another.
Go to episode 689
Maggie Rogers Heard It in a Past Life
Singer-songwriter Maggie Rogers caught the ear of super producer Pharrell Williams while she was still a student at NYU. Video of her playing her song, "Alaska" for Williams, and his emotional reaction, went viral in 2016, putting Maggie on many listeners' radars. Jim and Greg hoped that her new album, Heard It in a Past Life, would have more of the unique blend of folk and electronic beats that"Alaska"offered, but Greg laments that the album's heavy handed big label production by the likes of Greg Kursten and Ricky Reed is like"putting extra icing on a cake that's already perfect."A highlight for Greg is the introspective "Past Life" because it's just Maggie accompanied by the piano"and the producers don't screw it up."Jim goes one step further, adding that he thinks the record"is all icing."He cannot relate to the album sonically, or to the album's message.
Go to episode 688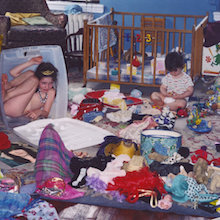 Sharon Van Etten Remind Me Tomorrow
Remind Me Tomorrow is Sharon Van Etten's fifth official album and first in nearly five years. Since her debut in 2009, Van Etten's profile had steadily grown until she essentially walked away from her recording career after 2014's Are We There. Instead she went to college hoping to become a mental health counselor, started a romantic relationship with drummer Zeke Hutchins, acted in the Netflix show The OA and gave birth to a son. Loyal fans didn't lose hope, though. One even made a t-shirt asking when Van Etten would record a new album. When she started work on the new album, instead of featuring guitar or piano as she has in the past, Van Etten built her sound around the Roland Jupiter 4 synthesizer. Greg says you might have heard that instrument on a Spandau Ballet album, while Jim calls it the"Farfisa trash organ of synths."They both praise Van Etten's newly reimagined sound. Greg calls the sonics her"boldest touch here."He says the connection between the creepy sounds and very astute lyrics and melodies indicate that Van Etten may be getting even better as an artist. Jim likens the album to Radiohead's Kid A in that it expresses uncertainty in the outside world and how it encroaches on personal life and self expression through art.
Go to episode 688