Results for Black Thought
reviews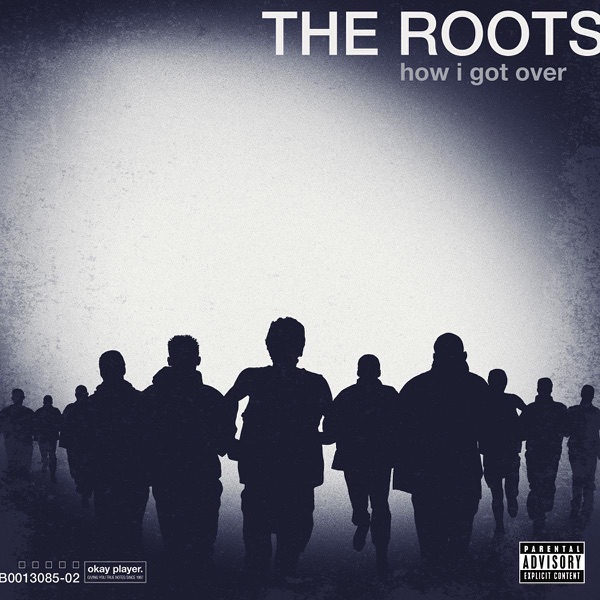 How I Got Over available on iTunes
The Roots How I Got Over
If country music isn't your thing, maybe you're a hip hop fan. The Roots have released a new album called How I Got Over. It's the Philly group's first record since becoming the house band for Late Night With Jimmy Fallon. The Roots have always had a great reputation as a live act, but Jim thinks that gives short shrift to their terrific recordings. This is a dark album, but also really inspirational, especially towards the end. Jim gives How I Got Over a Buy It rating. Greg agrees, adding that MC "Black Thought" and drummer "Questlove" are as strong as ever. The Roots get a double Buy It.
Go to episode 241
lists
Best Albums of 2018 So Far
With so many album releases, Jim and Greg are always listening to new music. Luckily, there are several records that are exciting them in 2018 so far - here are some picks from them in no particular order.
Go to episode 657
featured songs
Featured Songs
Dessa, Fire Drills, Chime, Doomtree, 2018
Motorcade, Walk With Me, Motorcade, Idol, 2018
Saba, HEAVEN ALL AROUND ME, Care for Me, Saba Pivot, 2018
Black Thought, Dostoyevsky (feat. Rapsody), Streams of Thought, Vol. 1, Human Re Sources, 2018
Parker Millsap, Other Arrangements, Other Arrangements, Okrahoma, 2018
Parker Millsap, Fine Line, Other Arrangements, Okrahoma, 2018
Kacey Musgraves, Space Cowboy, Golden Hour, MCA Nashville, 2018
Kacey Musgraves, High Horse, Golden Hour, MCA Nashville, 2018
Motorcade, Desertion, Motorcade, Idol, 2018
The Record Company, Life To Fix, All of this Life, Concord/Universal, 2018
Saba, FIGHTER (feat. Kaina), Care for Me, Saba Pivot, 2018
Saba, HEAVEN ALL AROUND ME, Care for Me, Saba Pivot, 2018
Jeff Rosenstock, USA, POST-, Polyvinyl Record Co., 2018
Fantastic Negrito, Transgender Biscuits, Please Don't Be Dead, Cooking Vinyl, 2018
cupcakKe, 2 Minutes, Ephorize, self-released, 2018
Awkwafina, Testify, In Fina We Trust, self-released, 2018
Superchunk, Reagan Youth, What a Time to Be Alive, Merge, 2018
Eleanor Friedberger, Make Me a Song, Rebound, Frenchkiss, 2018
Courtney Barnett, Nameless Faceless, Tell Me How You Really Feel, Mom + Pop Music, 2018
Sarah Shook & the Disarmers, What It Takes, Years, Bloodshot, 2018
tUnE-yArDs, Colonizer, I Can Feel You Creep Into My Private Life, 4AD, 2018
Janelle Monáe, Take A Byte, Dirty Computer, Atlantic, 2018
Ciara, Pick Up the Phone, Goodies, Sho'nuff/LaFace Records, 2004
Joni Mitchell, This Flight Tonight, Blue, Reprise, 1971
Hinds, Warts, Leave Me Alone, Mom + Pop Music, 2016
Hinds, The Club, I Don't Run, Mom + Pop Music, 2018
Go to episode 657