Results for Japan
interviews
Cheap Trick
35 years ago some boys from Rockford, IL headed over to Japan to play some shows. Since they didn't have much fame in the U.S., they never expected to be mobbed by 5,000 fans at the airport, a la The Beatles. But, now, of course, Cheap Trick is a household name in its own country. The live recording At Budokan went on to sell over 3 million copies. Cheap Trick members Robin Zander, guitarist Rick Nielsen, bassist Tom Petersson and Nielsen's son Daxx (sitting in for Bun E. Carlos on drums) give us live At Budokan live on Sound Opinions and talk about the decision to travel overseas, meeting idols like Fats Domino and why they are the band that will steal your guitar, but never your girlfriend.
Go to episode 407
news
Music News
After making fans wait two decades, Pink Floyd has announced it will be releasing an album of new (mostly instrumental) material in November. The Endless River will be a tribute to Rick Wright, the band's keyboardist who died in 2008, and will be primarly made up of music that Wright, guitarist David Gilmour and drummer Nick Mason put together during a session in 1993, leading to the last studio album, 1994's The Division Bell. One name you won't hear uttered…Roger Waters, who departed in the 1980's.
While digital music is taking the rest of the world by storm, CD's are…big in Japan. In fact, digital sales are plummeting in the Asian nation. We discussed this curiosity during our Japanese World Tour last year. And now the New York Times is diving further into this music industry head-scratcher. To be sure, CD sales are are falling worldwide, including in Japan. But they still account for 85% of sales in the country, compared with as little as 20% in fellow World Tour stop Sweden. Jim and Greg discuss the reasons for this including a Japanese desire to"own stuff,"and stalled efforts to bring streaming services there. they still account for about 85 percent of sales here, compared with as little as 20 percent in some countries, like Sweden, where online streaming is dominant.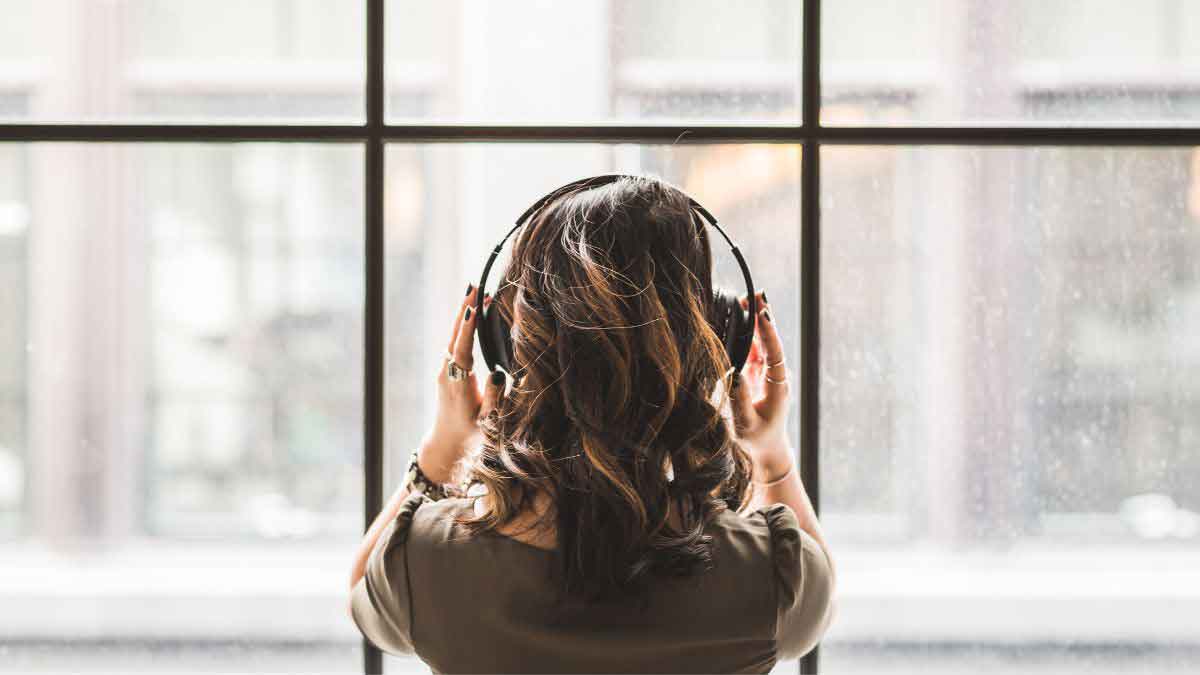 Having had a tumultuous year, Ukraine has decided not to participate in next year's Eurovision contest. The Eastern European nation came in 6th at the 2014 songwriting competition, which is not too shabby, Greg notes. But the state broadcaster NTU, which finances the entry, said they don't have enough money to do something well.
Go to episode 461
Music News
Norway announced it will become the first country to switch off FM Radio. The FM signal will be discontinued on January 11, 2017 and will shepherd in a digital a trend in Europe. Norway's Minister of Culture says the move will save the country $25 million a year.
The IFPI or International Federation of the Phonographic Industry, released a report called"Record Industry in Numbers"documenting the state of the music sales in 2014. Among the takeaways is that physical product is not dead, especially overseas. For example, in Japan and Germany, physical sales were 78% and 70% of overall sales. Also, global vinyl sales were up a massive 55% from 2013. Latin America was a growth sector for the industry: with digital revenues were up 32%, and even China, a hotbed of music piracy, showed promise when it came to legal sales.
Go to episode 491
world tours
Japan
Two months ago, Jim and Greg kicked off the Sound Opinions World Tour with a musical survey of pop powerhouse Sweden. This week, our series on global rock and pop continues with a stop in Japan. Jim and Greg recruit Tokyo-based music journalist and podcaster Daniel Robson to be their guide through the contemporary Japanese music scene. As Daniel explains, it's a scene that's at once similar and very different from that of the Americans and Europeans. Consider this: the Japanese music industry is still profitable, and physical sales still outpace digital. That's in large part to the stranglehold J-pop production companies have on the domestic market. But for every saccharine commercial confection like AKB48, Daniel says there's an underground group sure to thrill indie ears. Mamadrive and Shinsei Kamattechan are just two bands poised for Western success in the tradition of Japanese experimenters like Boris, Melt Banana, Acid Mothers Temple, and The Boredoms. Another point of difference with the West? Japanese musicians are roughly 50% women. Today singers like Shiina Ringo and Kyary Pamyu Pamyu carry on the tradition of eclectic rock and J-pop pioneered by all-women groups from Shonen Knife to Puffy AmiYumi.
Japanese artists featured in this episode:
Puffy AmiYumi
Shonen Knife
Happy End
Kyary Pamyu Pamyu
Boris
MoMoiro Clover Z
Melt Banana
Shinsei Kamattechan
Shiina Ringo
The GazettE
Judy and Mary
Mamadrive
Perfume
Number Girl
Go to episode 388
Mexico
Fresh from stops in Japan andSweden, the Sound Opinions World Tour continues south of the border. Public radio's "The Latin Alternative" co-host Josh Norek is our guide to Mexico's music scene. As Vice President of the Latin alternative music label Nacional Records, Norek's had a chance to work with many of Mexico's pioneering rock acts, from Saul Hernandez's Jaguares, to pop-rock arena act Mana. He's seen the audience for Mexican music in the U.S. grow (as second and third generation Mexican-Americans get in touch with their musical roots), and he's seen it get more experimental. Norek argues that Mexico's musical renaissance really kicked into gear with Café Tacvba in the nineties. Tacvba fused genres like ska, metal, and punk with traditional Mexican regional music. Cafe Tacvba sounded Mexican and were proud of it. More recently, DJ outfits like Nortec Collective and Mexican Institute of Sound have adapted the same approach to techno, merging beats and norte~no samples, for example. Norek says Mexico's music scene continues to develop in spite of formidable challenges; drug-related violence has forced artists in cities like Monterrey, Guadalajara, and Tijuana to relocate to Mexico City and L.A.
Jim and Greg round out their Mexican tour stop with a call-in to Sesiones TV host and music journalist Alejandro Franco in Mexico City. Their mission? To find out what Mexican music fans are listening to right now. Franco says that while rockers Zoe are topping the charts, it's Carla Morrisson and Juan Cirerol who are packing Mexico City's hipster clubs. And check out our Mexico playlist on Spotify.
Here are the Mexican artists featured in this episode
Café Tacvba
Jaguares
Maldita Vecindad
Mana
Nortec Collective
El Gran Silencio
Control Machete
Kinky
Mexican Institute of Sound
Zoe
Carla Morrison
Juan Cirerol
Go to episode 396
Cuba
After stops in countries like South Africa, Japan, and Sweden, the Sound Opinions World Tour is trekking on. Jim and Greg hop over to Cuba, inspired by the historic changes in U.S.-Cuban relations announced recently by President Obama. Their guide to Cuba's influential rhythms is Ned Sublette, author of Cuba and Its Music: From the First Drums to the Mambo. Ned tells us that Cuba has been alive with music ever since the sixteenth century. Drawing upon its unique ethnic history, Cuba developed a polyrhythmic style quite different from what emerged in North America. Innovative artists like Arsenio Rodríguez brought Cuban dance music into maturity during World War II. The unshakeable rhythms of the mambo, rumba, and cha-cha-chá filtered into the United States, particularly in the world of jazz – Dizzy Gillespie's collaborations with Chano Pozo changed music forever. Rock 'n' roll and the blues also adopted Afro-Cuban flavors. Even after Cuba's isolation following the 1959 revolution, the music never stopped, according to Ned. Nueva trova, for example, a movement led by singer-songwriters like Silvio Rodríguez and Pablo Milanés, began to fuse revolutionary politics and idealism with traditional song forms. Cuban rhythms also provided the basis for the global salsa phenomenon of the '70s. Today music in Cuba thrives in both traditional genres and in modern ones like reggaeton. Though he's not personally a fan of the hit 1997 Buena Vista Social Club album, Ned was happy to see North Americans reengage with Cuban artists. With the political changes underway, he expects to see an even more exciting cultural exchange between Cuban musicians and the rest of the world.
Go to episode 482